Fortnite has been among the most popular games at the moment. But apart from being an engaging game, it is also good at offering interesting cosmetics that keep the players on their toes. These skins that players prefer wearing come from all sorts of media. Epic has now fused superheroes from Marvel and DC, and some characters from Star Wars as well. Fortnite wallpapers: Best HD Fortnite wallpapers for iPhone and mobile versions.
Fortnite wallpapers: Best HD Fortnite wallpapers for iPhone and mobile versions
The game has also introduced custom loading screens from various artists that are unique and fun to add to your collection. If you are someone who lives and breathes Fortnite, then you must always be on the lookout for the best Fortnite wallpapers to customize your gaming setup. Here we've compiled some of the best HD Fortnite wallpapers that will keep the fanatic inside you satisfied.
Become a Marvel Superhero
This one is surely going to get you excited! Who doesn't want to see their character battle it out with Marvel superpowers? This wallpaper will surely make your background look cool.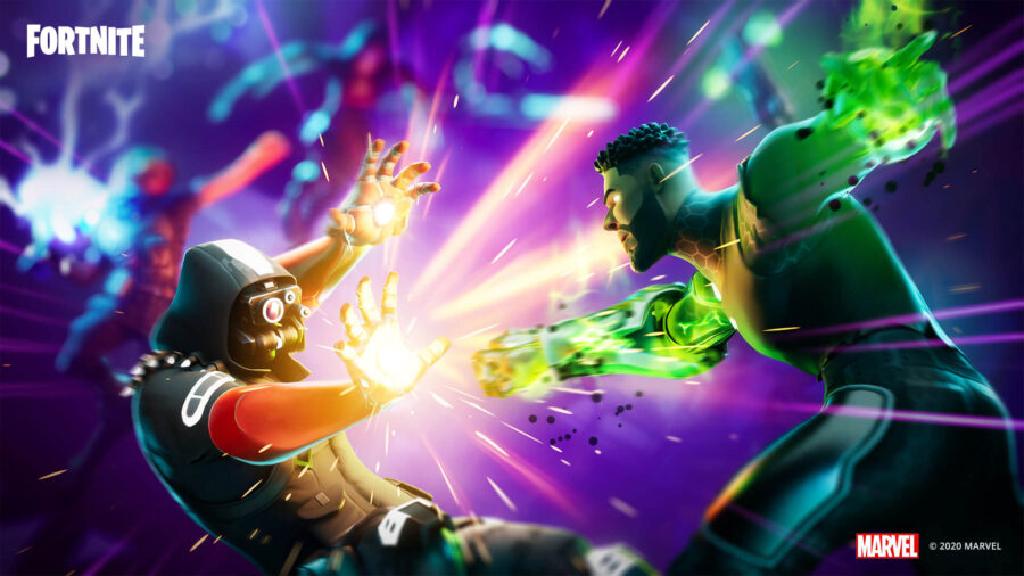 Also Read: How to obtain Fortnite Fleet Force Nintendo Switch bundle
DC's Harley Quinn
If you prefer DC over Marvel or you've got the madness of Harley Quinn, this might be the best wallpaper for your background. It showcases the skin as well as the style, conveying the split personality of the character. This might be a great way to tell a story without saying a word.
Star Wars Kylo Ren
Kylo Ren, who is arguably the best character from the Star Wars films, makes for a great addition to this lineup. If you are a Star Wars enthusiast, what better way to showcase your love for the intergalactic adventure.
Keanu Reeves' John Wick
It might come as a surprise, but yes, Keanu Reeves' version of John Wick has finally made its way into Fortnite. The skin looks exactly like him in the films, and even the animation matches the vibe of the movie.
ALSO READ: How to obtain Fortnite Fleet Force Nintendo Switch bundle
Inferno
This might be the coolest Fortnite wallpaper in the bunch. It depicts how Inferno can keep his calm even in the carnage. The wallpaper shows his cool style in full glory.
Fortnitemares 2017
This might be what you're looking for in your background wallpaper if you like the classic stuff. The wallpaper includes Ghoul Trooper and Skull Trooper, who will take you down memory lane. We wish other characters in the wallpaper get their skins.
Lite Show and Nitelite
These two are probably the most unique skins available in Fortnite. And, their uniqueness elevates when you see them in the game. This wallpaper manages to show the color range these two skins have.
Become a detective
This might be the best skin to tickle the little detective in you. The wallpaper shows little details such as a chalk outline and a detective partner in the background.
Get the latest from Sportslumo.com by following them on Instagram, Twitter and YouTube.